Would you call your dad a geek? More and more fathers could certainly fit that label (and proudly claim it!) these days. If you are in need of ideas for a present, why not try one of these four types of geeky Father's Day gifts?
This site uses affiliate links, which means I may make a commission at no cost to you if you purchase through the link. See my Disclosure policy
Ties
One of the quintessential Father's Day gift is the necktie. In our little family, Eric has started the tradition of the Ugly Necktie, where he says all he wants is the worst tie I can find. As the girls get older, I'll have them help me more, but so far it's been almost all me. If you want to see this year's winner (don't peek, Eric!), you can see it here, inspired by the latest additions to our little homestead.
Ties certainly don't have to be dull and monochromatic. Whether you want a subtle one with hints of his fandom or one that leaves no doubt, there's a tie for every geek dad. One place I love to visit when I want to find all sorts of geeky specialty items is Etsy.  I mean, just take a look at a small glimpse of the fun waiting for Dad there!
Science geek? He needs his own periodic table bow tie, right? This one certainly is bright and cheery, catching your eye and announcing to the world that you like chemistry.
I would guess that one of the most appealing, if not THE most appealing, Nintendo games to geeky dads is the Legend of Zelda. The LoZ universe has spawned many games and there's a chance that if your dad is into video games, he's played at least one of them and would love this Legend of Zelda tie.
Here's an example of a hidden geek pattern. When you first see it, it appears to be a simple check or line design. Look closer and you notice that it's a graph paper tie that your engineer dad will enjoy wearing.
Maybe he's the kind who would want to have it be even more subtle, so try a geeky tie pin like this Star Trek tie pin. This shop also features matching cufflinks.
T-Shirts
If your favorite dad is more into dressing casual, yes, there are an abundance of options out there for him. Another option is that if you have a cutting machine like a Cricut, you could also try your hand at making one yourself.
Oh, IT Crowd, you shared so much wisdom. So many times, all you have to do is what I've dubbed "The Roy", where you try to fix something by turning off and on again. It works a lot of the time! Get this IT Crowd T-shirt for your dad who works with computers.
It's not just the motto from a well-done parody of Star Trek; this Galaxy Quest inspired T-shirt shares one of life's best bits of advice. We should never give up, never surrender indeed, and this shirt will help your dad remember.
This is a new spin on a favorite old quote for dads who are fans of The Office. You get it, right? 🙂 Get the shirt here.
This Find X shirt is perfect for the geeky dad who is into math jokes. This is one of my favorite "answers" in those funny test question answer posts that are found around the 'Net.
LEGO, LEGO, LEGO
Give dad a fun creative outlet with his very own geeky (well, maybe that's semi-redundant considering, eh? 🙂 ) LEGO set! There are sets of all sizes that you can get for him.
For example, LEGO sent me these fun little Star Wars Microfighters to check out, and they'd be perfect to set next to his computer at work.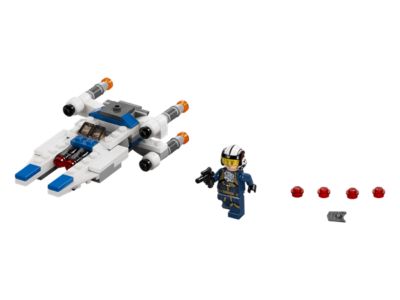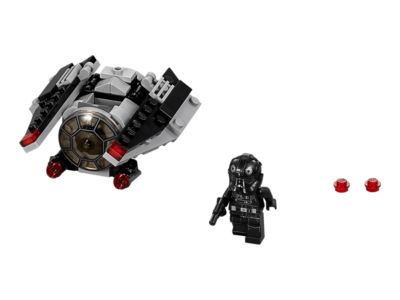 Isn't this  Yellow Submarine LEGO set simply marvelous? For the dad who is a Beatles
 fan, this would be an amazing gift. I hope someday they make one for Sgt. Pepper's Lonely Hearts Club Band!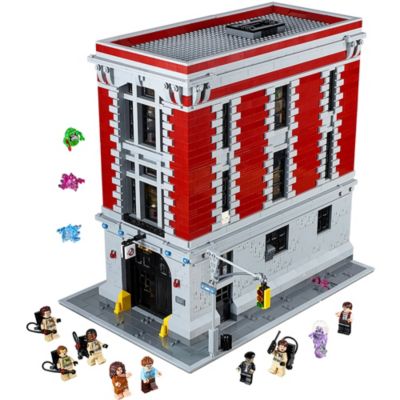 How can you go wrong with the Firehouse Playset from Ghostbusters??? This is one of Eric's favorite movies and I would love to add it to our Random Fandom room someday.
Kitchen and Grilling Tools
If your dad is into puttering around the kitchen or tossing a nice juicy steak on the BBQ, there are geeky options for him out there.
I'm drooling a little bit over this exquisite Star Wars TIE Fighter gas grill. Dad will have no problem cooking up some Tauntaun steaks for the whole family!
Pffft. Who wants plain ol' round or square waffles? Dad needs ones shaped like a keyboard, so get him this keyboard waffle iron!
Even Muggle dads can enjoy a bowl of steaming soup with this Harry Potter Black Cauldron Ceramic Soup Mug with Spoon. Accio salt!
For a little Star Trek fun every time he wants a cold drink, gift him one or more of these Star Wars ice cube trays.
What are other geeky Father's Day gifts that you have given or found?